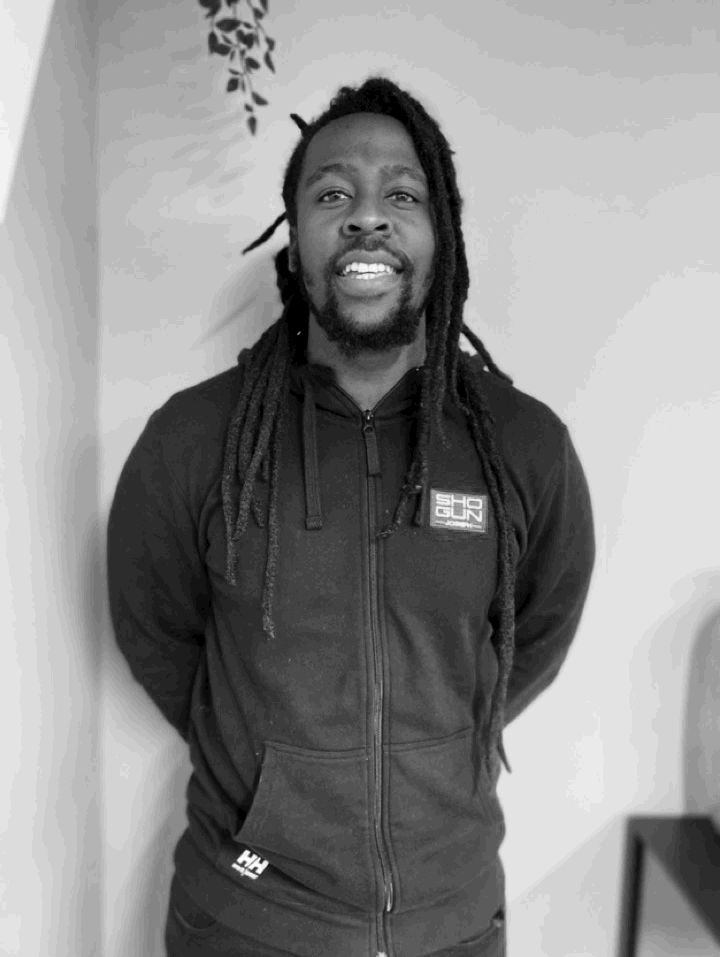 Joseph has a real passion for creativity, a serious design crush but a business brain. Naturally he can be found in the studio flexing his creative muscle working on campaign videos or updating brand designs. He has been steam rolling the industry alongside us for just over 2 years now and he is a perfect fit in the team. In his role as Trade Marketing Executive, he truly expresses his flair across many off our communication channels. In his spare time he loves to Hobby grow and he uses his allotment to push his potential and horticultural ability, this year he strides to up his ground game from tomatoes to scotch bonnets.
WHAT PRODUCT WOULD YOU BE AND WHY?
Shogun Sumo Active – Always good fun and in most situations I blend in pretty well!
GO TO KARAOKE SONG
Has to be a bit of Usher – Let it burn
NEXT HOLIDAY DESTINATION?
I would love 2 weeks in Hawaii!
BEST THING ABOUT WORKING FOR SHOGUN?
The team has a work hard play hard attitude and I love that. One minute you could be working weekends to meet a deadline, the next can be spent in Barcelona topping up on vitamin D!
PIECE OF ADVICE
If you don't ask you don't get!