9 Things to Consider when Choosing a Coco Nutrient (fertiliser)
Category:
Posted: 3 months ago
We've put together a list of the top things you should consider when choosing a coco nutrient.
1. Make sure you buy a dedicated Coco Nutrient
If it doesn't say it is 'Coco' specific, then avoid it. Plants growing in soil or hydroponics have very different requirements to plants growing in coco. (I.e. not a multi-purpose nutrient!!) 
2. Make sure you buy a brand with in-house PhD backed research
If you want to grow the best, make sure you are feeding your plants the best.  The only way to achieve this is through research and innovation. 
3. Choose a nutrient that will grow with you
Shogun contains the breakthrough technology – Aquazen.  You can hand water with Shogun Samurai Coco, but as you advance to drip irrigation it is the only nutrient that is truly suitable for drip irrigation with an increase of pot irrigation coverage of over 150%
4. Make sure you buy a coco nutrient containing the latest technology

  
Some of the older, more established brands are using the same formulas they always have.  Shogun Samurai Coco contains the revolutionary SmartZen Yield Maximiser that gurantees extra yield compared to a standard formula. 
5. Avoid buying anything in a see-thru bottle
Normally this shouldn't be a problem, but too often we see nutrients stored in direct sunlight (or growlight) which is a big no-no when in clear bottles.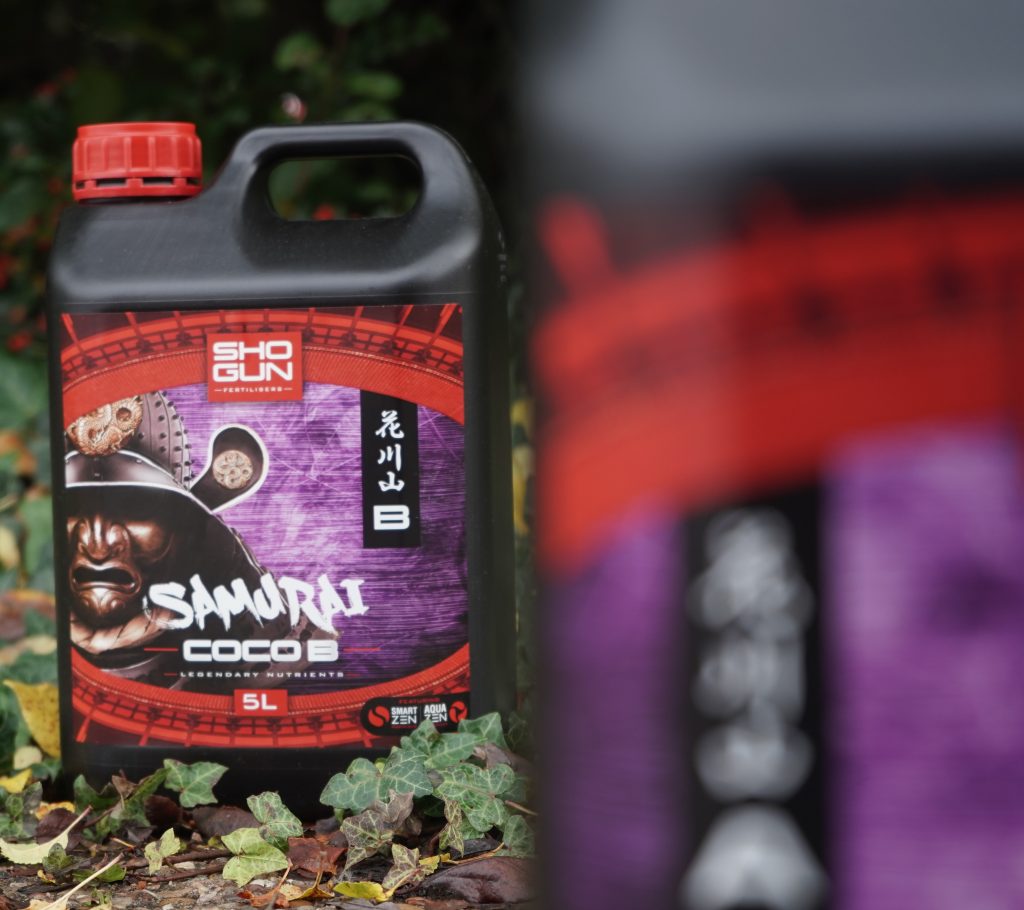 6. Make sure you are buying from a 'real nutrient company'
There are a lot of companies that just rebottle standard formulas.  If you can't see the people behind the brand, then ask yourself why?
7. Make sure every batch is 3

rd

Party Independent Lab-tested
You want to know you are buying and using a guaranteed analysis product every time.   
8. Choose a nutrient that gives back
There are some great companies out there that give back to the community.   
9. Look for reviews
See what other growers are saying.